What Is SEO? Is Small Business SEO worth it?
SEO stands for Search Engine Optimization, and it is a step-by-step process that must be taken in order to make your website (or a piece of online content) rank on Google and other search engines.  The difference between SEO and paid advertising is that SEO helps you rank "organically", meaning you do not need to pay to be in that space.  In other words, search engine optimization is the process of taking an online piece of content and optimizing it so that Google and other search engines will show it when people are searching.
Search engines help people find what they are looking for on the internet.  For example, when someone types "best way to lose weight" into Google, they are probably looking for information on diets, workout plans, or a local gym.  If you owned a gym or wrote a blog on the health benefits of eating green then you would want people to find you when they searched for something like that.  In order for people to find you, it is crucial that you rank high on the search engine results pages (SERPs).  It takes commitment and time, but generating traffic to your website is what SEO is all about.
Is SEO an important part of a small business marketing plan?
SEO is a powerful, money-making tool.  Small business owners might think SEO is an unnecessary expense, but this could not be further from the truth.  To survive and thrive in 2023, your prospects and customers need to be able to find you online.  Start using Google as a lead generation engine.  Start utilizing small business SEO to grow.
An effective SEO strategy will catch the attention of Google and help your business show up on the first page of the search engine results pages (SERPs).  Making sure Google's algorithm is able to find your business is not an easy task.  A marketing team needs to make sure that your website is SEO friendly, and then generate relevant content based on your keyword research.  
Developing an SEO strategy and then putting all of the pieces together can seem overwhelming.  It usually makes business owners ask if the investment in time and resources is worth it.  The answer is usually a resounding yes.
SEO is an investment that pays for itself in the long run, and a good SEO agency should be able to prove it.  The best part about SEO is that the results are data-driven and measurable.  Consumers will always look for products, services, and solutions online.  Companies and brands will always look for the most cost effective ways to provide those products, services, and answers.  The role of SEO will continue to expand, and it should always be included in a comprehensive digital marketing strategy.
5 Components To An Effective SEO Strategy
1. Keyword Research & Targeting
Keywords are the cornerstone of every effective digital marketing strategy.  Your strategy should start with the "low hanging fruit".  To start, target long tail keywords with low competition and high search volume.  Talk to an expert in keyword in research before you do anything.  If you would like help or a second opinion, contact Motus today.
 2. On-Page SEO
Optimizing your website content so that Google can find and index your website is essential.  To start, make sure you have optimized your URLs, Meta Data, H1 Headers, Titles, XML Site Map, Alt Tags, etc.
 3. Local SEO
Local Search has become a fundamental ingredient to small business success.  Mobile search dominates today's marketplace.  That is where your customers are looking, so you need to meet them where they are.  Local SEO places your digital content in a specific geographical area, puts your brand in front of the local audience, and gets your business one step closer to a sale.  SEO builds trust and credibility while increasing your visibility online.  Let your potential customers come to you.
For example: if you are a plumber, then you want to make sure that your company shows up when someone types "plumber near me".  Search engine optimization makes this possible.  It is the most cost effective way to get new leads.
 4. Content Creation
In today's landscape, most online searches begin with a topic or a question.  Find an agency that creates quality content that targets the searches that are relevant to your business.  Google's algorithm is smart, and creating relevant content that adds value helps Google connect you with your prospects.  Remember, content is king.  Do not get fooled by the "spammy" SEO "experts".  
 5. Link Building
The final piece of a solid SEO strategy.  It is about building your domain authority and there are multiple ways to do this.  It is about quality over quantity.
Downsides of Search Engine Optimization
1. It takes time: If you are starting from scratch, it can take 6-12 months to start getting a good return on investment.  If your business is not in a position to invest in SEO without an immediate ROI, then you might want to use some pay per click advertising while you increase your cash flow.
2. Algorithm Changes:  Google's algorithm changes constantly.  If a specific tactic has been working for you and then an algorithm changes your performance, then you could lose your rankings and traffic could be affected.  That is why it is important to partner with a white hat SEO agency.  It will be worth it long term.
SEO & PPC Should Work Together
In the long run, SEO is more cost effective.  It leads to organic traffic and lifelong customers.  When you are first starting out, it is a good idea to utilize PPC to generate immediate results while your SEO is beginning to work in the background.  You can use other digital marketing strategies as well.  Make sure you have a good strategy before you do anything.  Do not waste your money by making ad campaigns without a good strategy and quality content.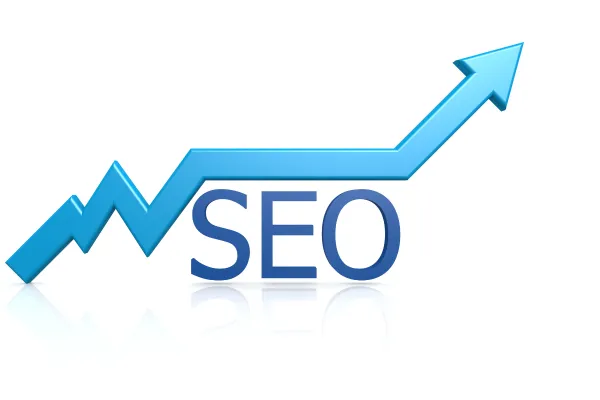 Are your potential customers searching for what you sell or do? Or are potential customers searching for solutions to problems that your business solves?  If you answer yes to one or both of these questions, then SEO is worth it.  Optimize your website and start creating content that teaches potential clients how your product or service can help them solve their problem.  This is what we can do for you at Motus.
SEO is an investment in your future. It used to only be a priority for large and medium sized companies but that is no longer the case.  Do not put it off any longer.  SEO should be a lead generation machine for your business.  
Are you thinking about ways you can boost your revenue with SEO?  Ask a professional if it is worth it for your business.  If they are a reputable agency they will give you an honest answer and be able to explain why or why not.  If you want a second opinion, contact Motus Consulting for a free consultation.  We will be transparent and fair.  We treat every clients' business as if it were our own.  Your success is our success.